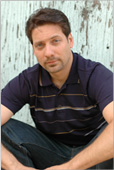 ANDREW HEYL
For over 25 years I've worked in the corporate world leading sales teams and driving business while managing a successful voice career. My experience includes design and implementation of advertising campaigns, spearheading marketing initiatives and helping customers reach their goals both immediately and long term. Whether helping customers with a small local ad for a few hundred dollars or procuring a major contract worth $40 million dollars the secret to success was always keeping my customers best interest at heart. Why is this important to you? Because in today's business environment now more than ever, time really is money and you need someone who is eye level with you and knows what you need.  It is imperative you have someone who knows how to deliver your message and someone who will deliver on time, without error and has the voice and skills to get it done.
 Those who live in Los Angeles or have visited know it as a vast and daunting place. Traffic can ruin your day with missed auditions, late appointments and poor productivity that can really screw your schedule up. As a resident of the West San Fernando Valley I wanted to create a place that would help balance career and time so I could produce quality work and streamline the audition and session process.  Burger Palace Audio was built as a personal space but has become a great resource for other talent.  With ISDN, Source Connect, Phone Patch and directorial services, it is more convenient to Valley Residents than others in the recesses of Hollywood, LA and Burbank.  Should you be a business needing a voice talent or a voice talent needing a convenient studio, I look forward to meeting you and introducing you to a powerful and wonderful network of Voice Actors, directors and producers. Most of all I'm looking forward to working with you in the booth! Andrew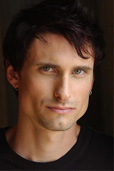 ROB IMPALA, Engineer
Rob is a graduate of California State University Northridge. His degree in Music Industry Studies has led to a career in the world of audio production where it is evident that his musicality gives him a significant edge. As a professional Pro Tools user and Mac expert, he is the ideal person to work creatively with the clients of Burger Palace Audio. His credits include familiar names like: McDonald's, Subway Restaurants, United Airlines, American Airlines, Continental Airlines, Hollister, Steve Madden, Aeropostalé, AMC Theatres, Regal Theatres, United Artists Theatres, Suga Free, Vanilla Ice, Anna Mjöll, Fat Daddy's Sports and Spirits Café, Build-A-Bear Workshop, Sofitel, Larry Davis Voice and many more. The services he provides our clients is always top-notch and competitive. He can accommodate any project, large or small, without breaking the bank. We are happy to have Rob as part of our team and look forward to introducing him to you personally.
You may want to consider Rob for the following:
Voice over production
Voice over demo production
Commercial radio spots
Pro Tools consulting
Home project studio consulting, setup, and maintenance
Music licensing services
Music programming
Long-form audio program production
Apple/Mac purchase, setup, repair, etc.
For our students, Rob will be hosting a series of classes on basic Pro Tools production as well as other related programs. With easy-to-follow tips and tricks, he will get you up-and-running in your home studio like a pro! Check the Events section of our website frequently to note upcoming valuable workshops from Rob and many others.